Meet Our Staff
Dr. Kim Braeutigam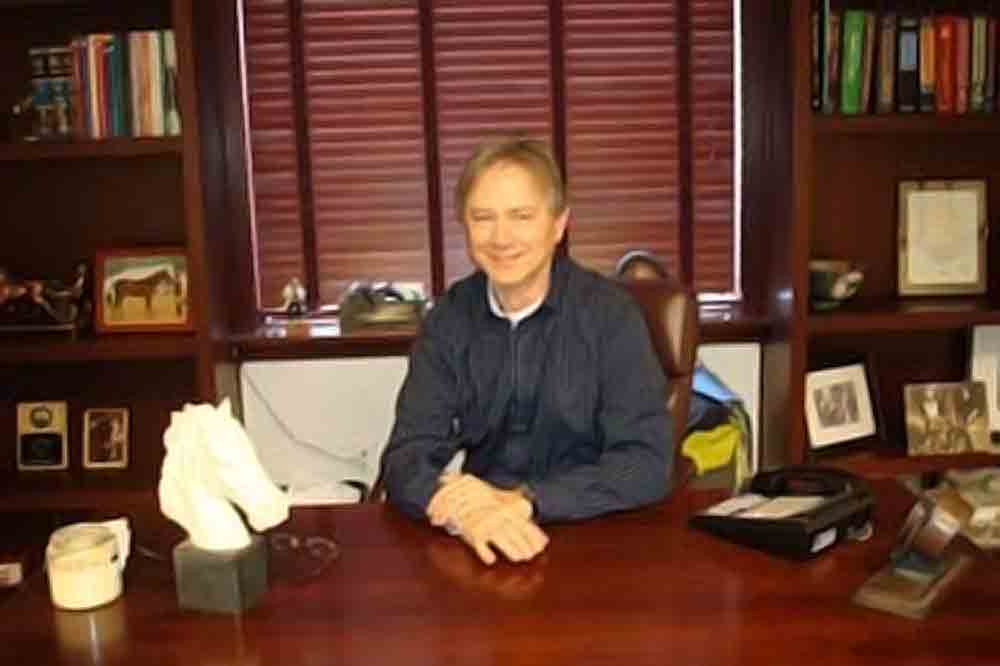 After being introduced to veterinary medicine at a very young age through working at his own Father's veterinary hospital, Dr. Kim Braeutigam, or "Dr. Kim" as most of his clients call him; has received a lifetime of education in the medical care of horses.
Along the way he met his wife, Chris, a horse owner and accomplished rider and trainer. Together they have raised and trained their own horses and have built their respective businesses from scratch. The responsibility of horse ownership and the emotional attachment it becomes has given Dr. Kim a special insight when clients are making tough decisions on behalf of their horses.
His educational experiences that span over 30 years helps provide the very best medical care and advice for each individual.
Ehrin Rittmueller
Ehrin Rittmueller is the professional rider and assistant trainer at Four Winds Farm. She has been showing hunters and jumpers since she was 6 years old. She showed many horses and ponies as a young girl; her most notable mount as a pony rider was her 12'2½ hand Chincoteague pony "Carmel Corn." Ehrin was just 9 years old when she showed this pony in the A-Circuit Children's/Adult Jumpers. This was before the days of pony jumpers returned, and the Children/Adult Jumpers were 3'6 at the bigger horse shows throughout the Midwest, such as Kentucky, where she was showing.
Ehrin carried on with a successful junior riding career with "Four of a Kind," who earned multiple champions and reserves in the small junior hunters in the Midwest, qualifying for indoors and earning year-end zone awards. "Corporate Raider" was her equitation/jumper that qualified and showed for the AHSA (now USEF) Medal Finals in 1998.
After turning professional at age 18, Ehrin went to college at Western Michigan University in Kalamazoo, Michigan. She graduated in 2004 with a bachelor's degree in business administration, majoring in sales and business marketing. Upon graduating from WMU, she went on to work for her parents' businesses. She became focused on her riding and training and has earned multiple accolades throughout her young professional career. She qualified and showed at PA National Horse Show in 2007 in the 2nd green division on the Ross Family's "Klondike," with whom she had a very successful career. This team went back to Harrisburg in 2008 in the Regular Working Hunters, and in 2009, they showed and earned ribbons at the Devon Horse Show in the Regular Working Hunters. In 2009, she showed the Lingenfelter's "Van Gogh" at the Capital Challenge Horse Show in the 1st year green division and the WCHR Emerging Professional Class. She was 9th in the Midwest Region for World Champion Hunter Rider Professional in 2009. "Van Gogh" and Ehrin showed in the 2nd year confirmation division from WEF to Michigan in 2010. This team showed and earned notable ribbons at the PA National Horse Show and the Washington International Horse Show 2010. She was Reserve Champion in the Emerging Professional Midwest rankings for World Champion Hunter Rider in 2010.
She has had the privilege of riding and showing many hunters and jumpers for other trainers and owners during her professional career, and Ehrin looks forward to riding many, many more!