Offering A Range of Equine Services at Our Mid Michigan Area Facility
The farm is located on 40 beautiful acres between Birch Run and Frankenmuth, Michigan. We have a 25-stall barn with spacious stalls bedded with quality shavings and straw for your horses' ultimate comfort. We have quality-trained staff that come daily to feed, clean stalls, and turnout horses.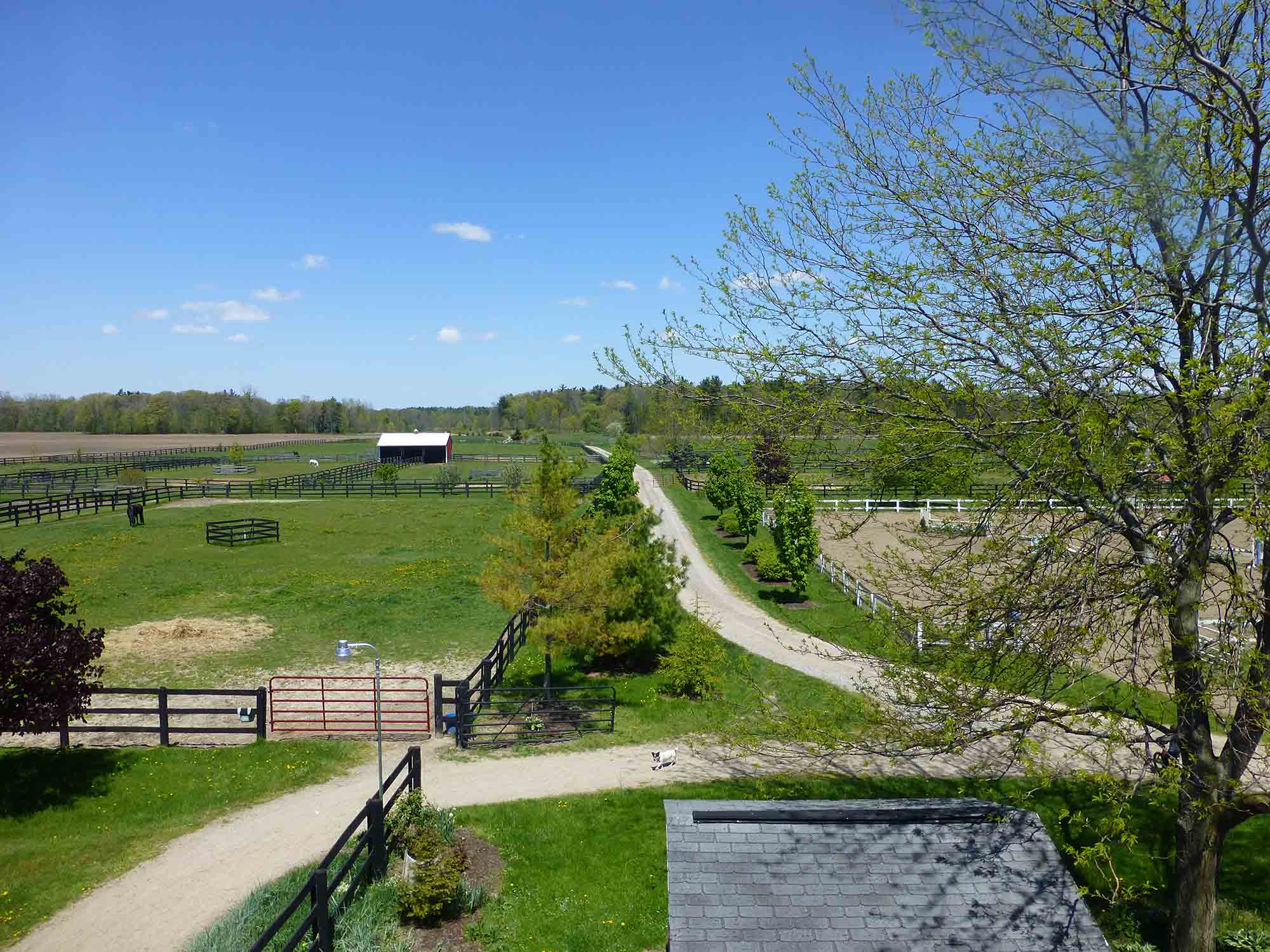 There are 10 beautifully maintained turnout paddocks that are very spacious and include run-in sheds. Each horse is turned out individually and remain out for as long as they want. They enjoy luscious grass in the spring and summer, and are fed round bales in the winter when there is not grass. Horses are blanketed according to the weather conditions; this includes heavy blanketing in the winter and summer flysheets and masks. Horses are turned out in splint boots and bell boots as well to help protect their legs.
We provide individualized feeding programs for each horse. We work with our owners, veterinarians, and horse health professionals to design a specific feeding schedule according to the needs of each horse. Every horse is fed round bales provided in all paddocks during winter months, along with being on a regular worming and vaccination schedule provided by Dr. Kim. We welcome horses to be on special supplements, which we will provide and add to their feed.
Horsemanship: A Team Effort
We believe that horsemanship is a team effort between the horse, the vet, the trainer, the rider, and the owner. We tailor our programs to the individual horse and rider. We do ask that you help us keep our facility clean and in good condition. Please treat our farm as if it were your own. We appreciate your caring for your bridles, saddles, and girths so that they are cleaned thoroughly before putting them away. Please sweep up after yourself and your horse in the crosstie area and put dirty pads, polo wraps, and boots in the necessary laundry bins. Make sure that all brushes and grooming products are returned to their designated areas. After bathing your horse, please rinse off the wash area and store all shampoos and grooming products in the wall box. Please be sure to dispose of empty bottles of products, and write on the board what bottles were thrown out, so they can be re-purchased.
Special Rules & Regulations
Please be aware that we will still coordinate lessons to mesh our schedule with yours.
We must insist that there be ABSOLUTELY NO unsupervised riding. It is very dangerous and unsafe for you to ride your horse if there is no one at the barn. Even though they are all lovely horses, and we consider them as "safe" as any horse can be, there is inherent risk in riding any horse. We would greatly appreciate it if everyone would cooperate with this rule so that we can prevent serious accidents and injury to the extent possible.
Additionally, there must be ABSOLUTELY NO jumping without Chris, Ehrin, or Allie present. Pole work ON THE GROUND is acceptable if discussed with us prior to use.
There are great ways to learn when not under instruction. Please come to us so that we can give you guidance in maximizing the riding you do on your own.