Finding the Right Horse or Pony for Every Rider
We don't just sell you a horse. We pride ourselves on finding the right horse for every rider, depending on your level of skill, your experience, your personal taste in horses, as well as your intended use for the horse. We want you to be happy with the horse you purchase, so we take the time to get to know you as a rider and as a person.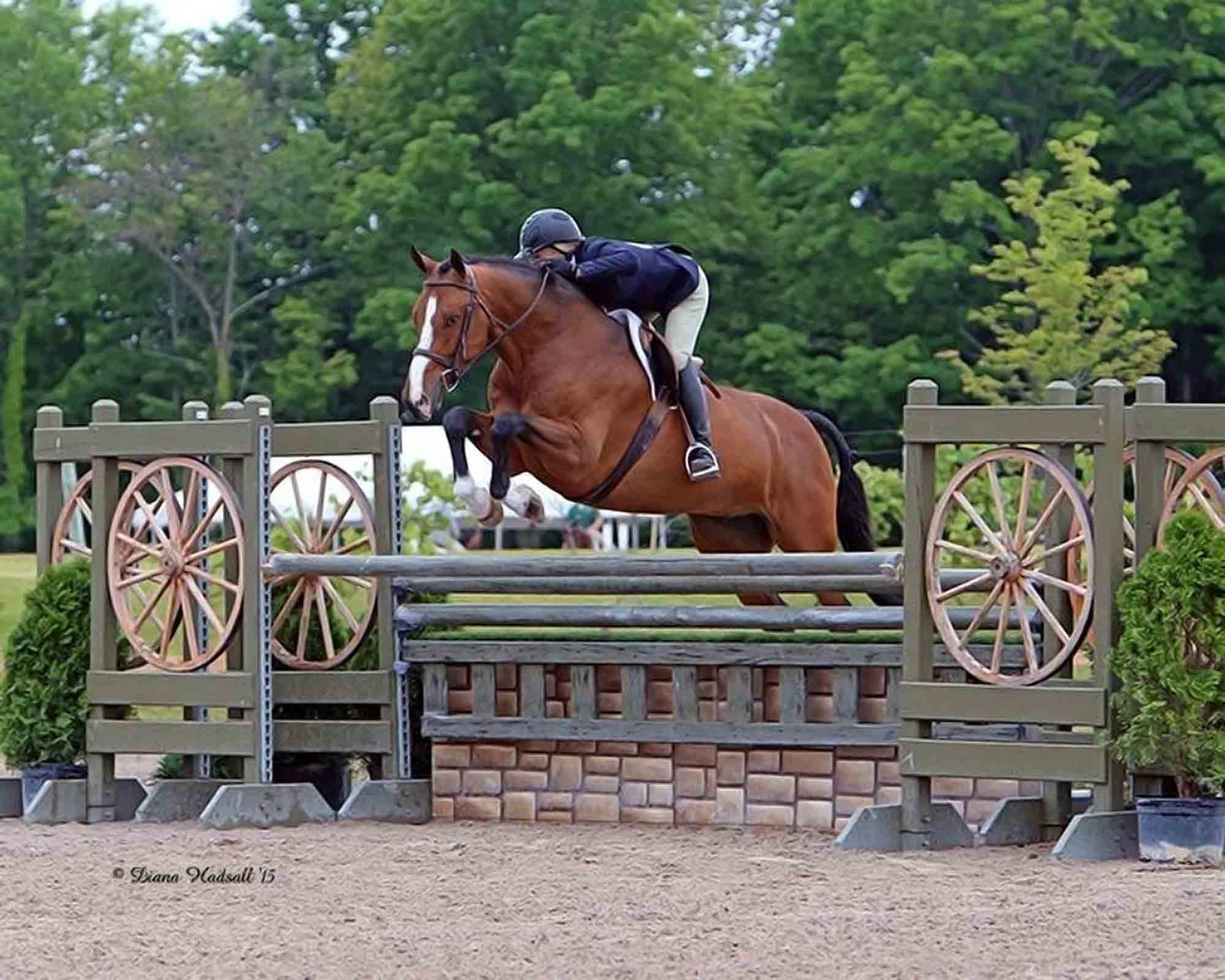 We have many resources around the country and in Europe to help find the right horse for you if we don't have it on our own farm. We are happy to set up connections with other professionals who have horses for sale and will travel with you to view the horses.
We market only horses that are quality A circuit horses, or ones that have the potential to become such horses. To visit our farm and see the horses for sale on site, you may fly into any of following three airports:
Flint Bishop (25 minutes south of our facility; major jets fly into this airport)
Detroit Metro (90 minutes south; serviced by most major airlines)
Tri-City MBS (20 minutes north; also serviced by most major airlines)
Our farm is conveniently located off Interstate 75 and is 5 minutes from hotels, dining, and shopping. Please call us to discuss your wish list for the horse of your dreams, or come visit our farm to view the sale horses in our barn. We have many contacts locally, regionally, and nationally, providing us with rich sources for finding the perfect horse for you.
Current Sale Horses
Please check our Facebook page "Four Winds Farm and Equine Hospital" for our current horses for sale.
---
Past Sales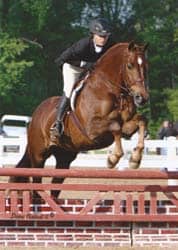 Congratulations to Jennifer Brown and Carol Froling on the purchase of this great horse! Special thanks to Heather Irvine.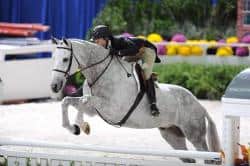 Congratulations to Bill Schuab and Victoria Liewecke. Best of luck to you and your lovely hunter!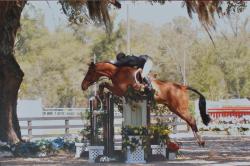 Congratulations to Don Sheehan and Nicole Fose. Good luck with your new Junior Hunter!
Congratulations to Lauren Kuzniar.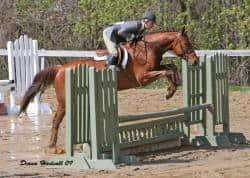 2004 Gelding by "All the Gold." 15.3 hh, this horse was born, raised, and trained at Four Winds. He is a 10 mover, has a great jump, and is super brave. He has free-jumped up to 4 feet, and jumped under saddle up to 3'9". He is SUPER scopey, has a huge step, and has automatic lead changes. He is very balanced and comfortable to ride.
He LOVES going to the horse shows! Champion at his very first horse show in the baby greens. He is easy to load, clip, brush. He needs little to no prep for the horse show. He wears a D-snaffle and does not require any special equipment to be ridden. Is a great small junior hunter prospect, and someone should scoop him up soon!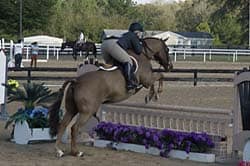 Congratulations to Travis Lingenfelter and Karen Howey on the purchase of "Capital Idea" Special thanks to Hunt Tosh and Bobby Dryer for helping us find this great horse!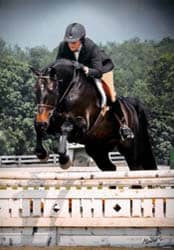 Congratulations to Erin Galsterer on the purchase of "Lockhart" Special thanks to Debi Connor and Rod Lopez for helping us find this lovely hunter!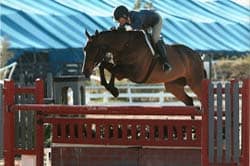 Sold to Junior in Atlanta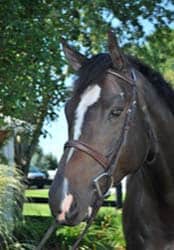 Sold to Adult in Texas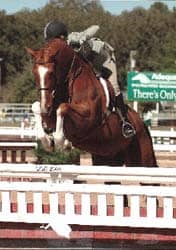 Congratulations to Andrea Becker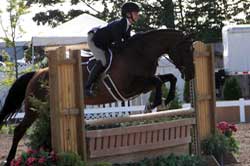 Sold to Junior in Michigan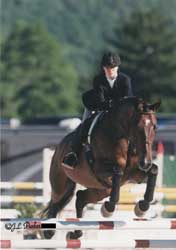 Sold to Adult in Michigan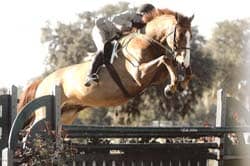 Sold to Junior in New Jersey (special thanks to Debi Connor).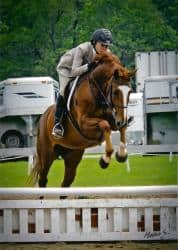 Sold to professional in Puerto Rico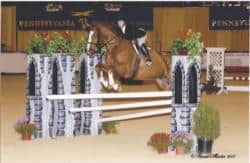 Sold to Junior in Canada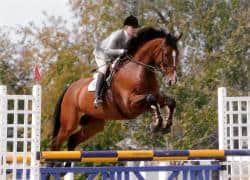 Sold to Junior in Michigan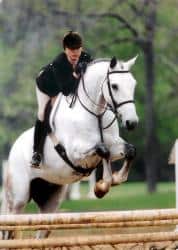 Sold to Junior in Ohio (special thanks to Don Stewart)