Four Winds Equine Hospital: A Full-Service Clinic
Four Winds Equine Hospital is a full-service veterinary hospital offering routine and emergency care, along with outpatient surgery and mare reproductive services. In addition, the practice focuses on the special needs of the equine athlete, utilizing modern equipment for thorough lameness evaluations, treatments, prepurchase exams, treatment and rehabilitation, and physical therapy.
Background and Professional Equine Experience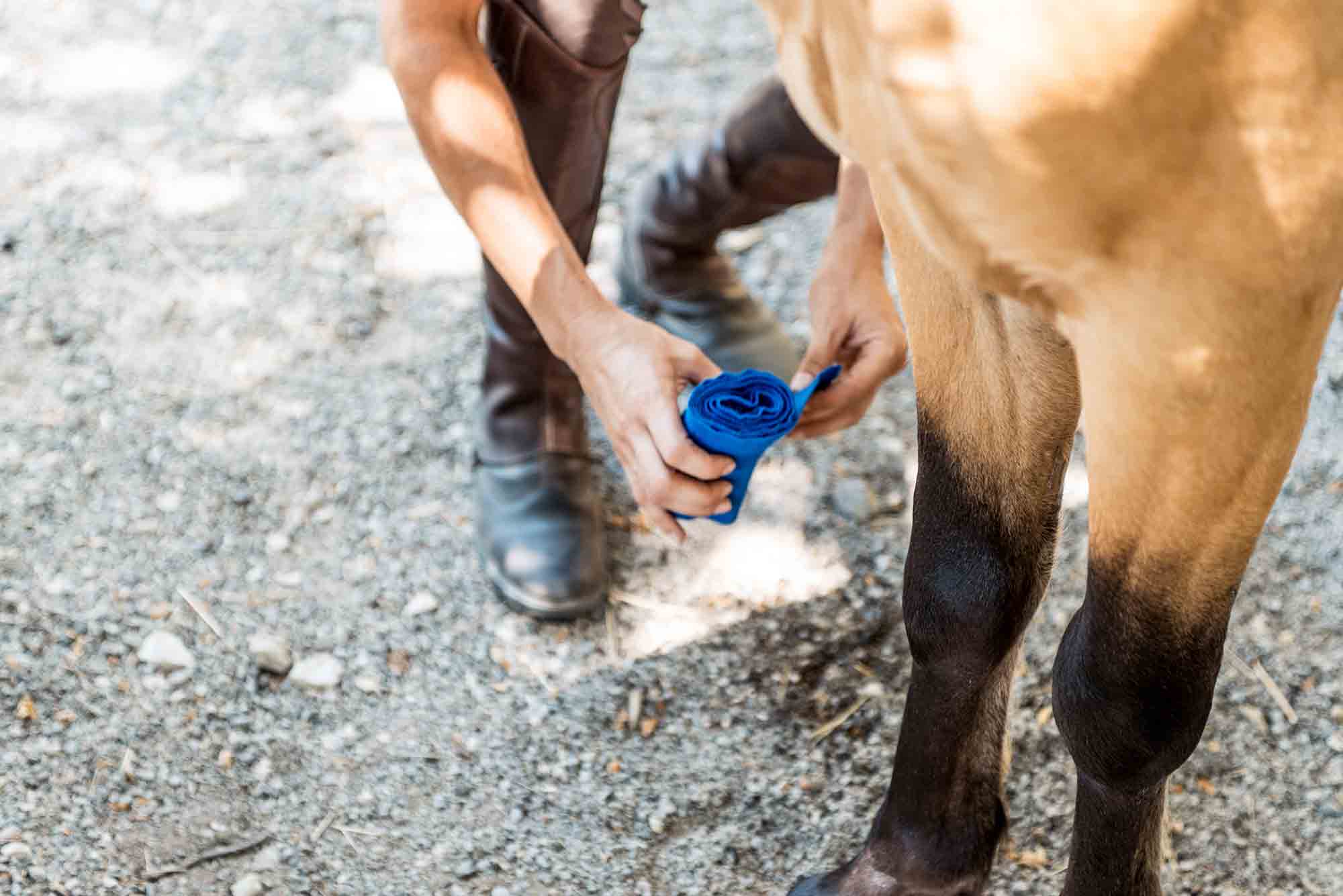 Dr. Kim Braeutigam, the owner of Four Winds Equine Hospital, has experience in providing the full range of equine veterinary services. Since his graduation from Michigan State University in 1979, he has worked across the country providing services to farms, racetracks, and other veterinary hospitals. His family raises, trains, and competes hunter/jumpers at United States Equestrian Federation—sanctioned horse shows across the country. He has been involved in the daily care of horses for over 30 years. This practical and varied experience has been a great asset as he seeks to meet the needs of and give professional advice to his clients.
In 2018 FWEH welcomed Dr. Michelle Larberg to the team. Dr. Larberg graduated from the Michigan State University School of Veterinary Medicine with a focus on the health and welfare of horses. She grew up riding and training with a top notch hunter jumper facility in southern Michigan. Her background and interest in the horse developed at a young age, guiding her into her career as a veterinarian. She focuses on sport horse medicine and provides our routine dental services.
Licensing
Dr. Kim Braeutigam is licensed in Michigan and Florida and is also licensed by the State of Michigan Racing and Gaming Commission. He is an Associate Clinical Professor at the Veterinary School of Michigan State University.
Dr. Michelle Larberg is licensed by the State of Michigan.
Professional Equine Memberships and Accomplishments
Both Dr. Braeutigam and Dr. Larberg are members of the American Association of Equine Practitioners, the American Veterinary Medical Association, and the Michigan Veterinary Medical Association. In addition, Dr. Braeutigam belongs to the Veterinary Medical Association, Michigan Equine Practitioners Association (MEPA), and the Florida Association of Equine Practitioners (FAEP). Their wide participation in national and state veterinary medical associations gives them a vast network of fellow practitioners, a valuable resource to use in practice.
Dr. Braeutigam also has served as the past president of Michigan Equine Practitioners Association (MEPA), is a past member of the Michigan Department of Agriculture's State Veterinarians' Advisory Board, and was a past expert witness for the State of Michigan Attorney General's Office.
Equine Hospital Philosophy
Our practice takes a comprehensive approach to solving horses' problems. When horses present difficult lamenesses, medical, or behavioral problems, a team approach is often the best. This ensures optimal treatment and prompt resolution of symptoms and can make the difference between success and failure. Our practice takes pride in using high quality imaging techniques, regenerative medicines, state of the art therapeutic machines, and guided rehabilitation schedules in order to figure out, solve, and create the best approach towards the best result in equine lamenesses. At our disposal are the very best qualified equine professionals, including farriers, dentists, professional trainers, and working relationships with top veterinary referral hospitals. We utilize these relationships for input on involved and difficult cases.