Four Winds Equine Hospital: A Full-Service Clinic
Four Winds Equine Hospital is a full-service veterinary hospital offering routine and emergency care, along with outpatient surgery and mare reproductive services. In addition, the practice specializes in the special needs of the equine athlete, utilizing modern equipment for thorough lameness evaluations, treatments, prepurchase exams, treatment and rehabilitation, and physical therapy.
Background and Professional Equine Experience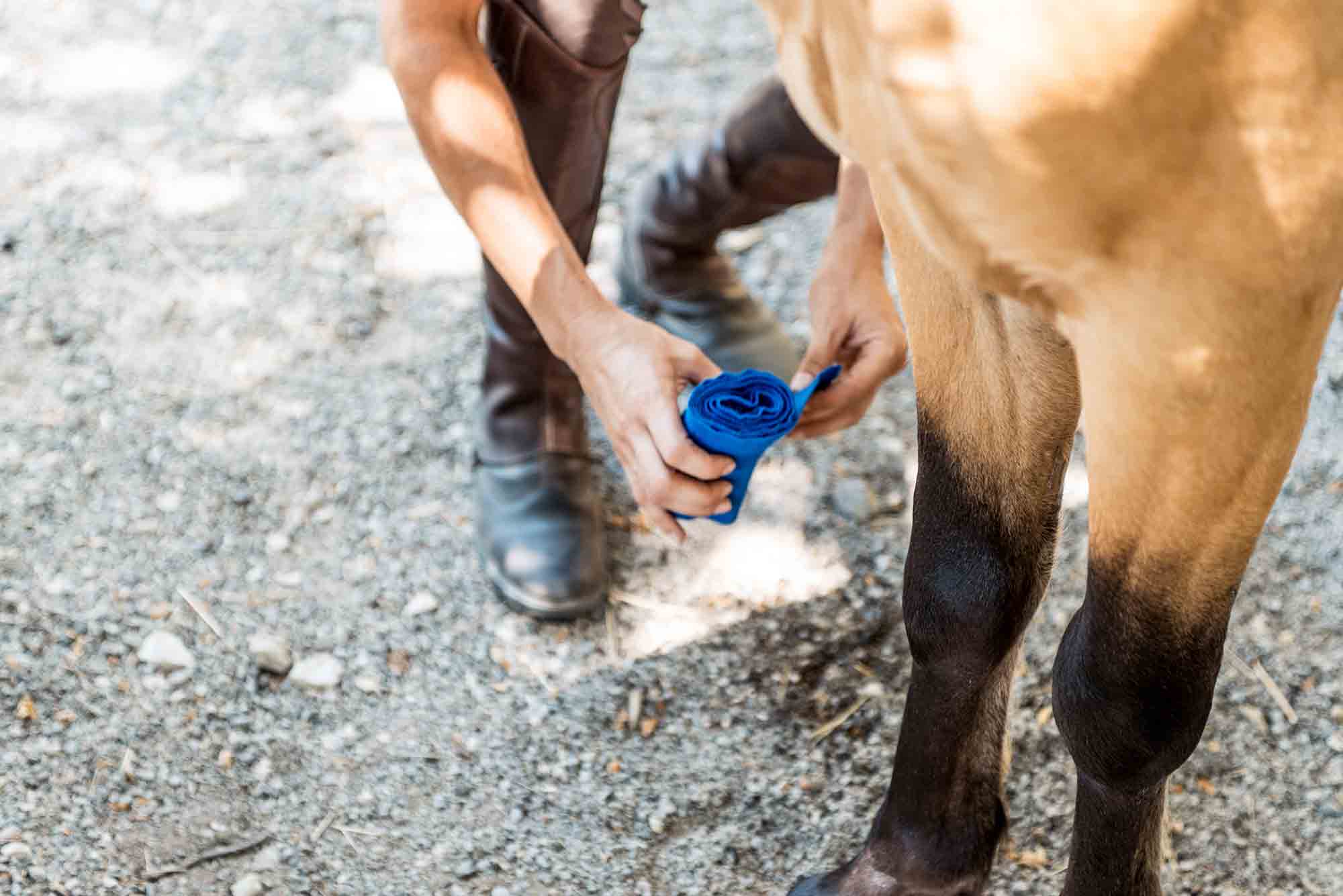 Dr. Kim Braeutigam, the owner of Four Winds Equine Hospital, has experience in providing the full range of equine veterinary services. Since his graduation from Michigan State University in 1979, he has worked across the country providing services to farms, racetracks, and other veterinary hospitals. His family raises, trains, and competes hunter/jumpers at United States Equestrian Federation—sanctioned horse shows across the country. The farm also breeds and raises Standardbred racehorses and also owns a few Western Pleasure Quarter Horses. He has been involved in the daily care of horses for over 30 years. This practical and varied experience has been a great asset as he seeks to meet the needs of and give professional advice to his clients.
Licensing
Dr. Braeutigam is licensed in Michigan and Florida and is also licensed by the State of Michigan Racing and Gaming Commission. He is an Associate Clinical Professor at the Veterinary School of Michigan State University.
Professional Equine Memberships and Accomplishments
Dr. Braeutigam belongs to the American Association of Equine Practitioners, the American Veterinary Medical Association, the Michigan Veterinary Medical Association, the Veterinary Medical Association, Michigan Equine Practitioners Association (MEPA), and the Florida Association of Equine Practitioners (FAEP). His wide participation in national and state veterinary medical associations gives him a vast network of fellow practitioners, a valuable resource to use in his own practice.
Dr. Braeutigam also has served as the past president of Michigan Equine Practitioners Association (MEPA), is a past member of the Michigan Department of Agriculture's State Veterinarians' Advisory Board, and was a past expert witness for the State of Michigan Attorney General's Office.
Equine Hospital Philosophy
Our Equine Hospital takes a comprehensive approach to solving horses' problems. At our disposal are the very best qualified equine dentists, blacksmiths, and professional trainers. We have close relationships with some of the country's leading veterinary referral hospitals. These can be recommended when especially difficult cases present themselves; these referral hospitals offer even more sophisticated equipment and expertise that may be necessary to resolve problems that have proven difficult to diagnose and treat. When horses present difficult lameness, medical, or behavioral problems, a team approach is often the best way to ensure optimal treatment and prompt resolution of symptoms and can make the difference between success or failure.